To begin…
Katie Bogdanffy, owner of Yellow Bell Farm here. Being a 3rd generation poultry farmer, one could say I have farming in my genes.
A simple question people ask me: Do I enjoy being a farmer? Yes I do, it is a lifestyle. Things on the farm are always changing and one must be ready to jump in at any time, day, night and season. Animal husbandry is wonderful and it continues to amaze me as I watch my chicks grow into beautiful hens for eggs and roasting chickens. The biggest reward is to raise an animal straight through to the end product to feed ones community.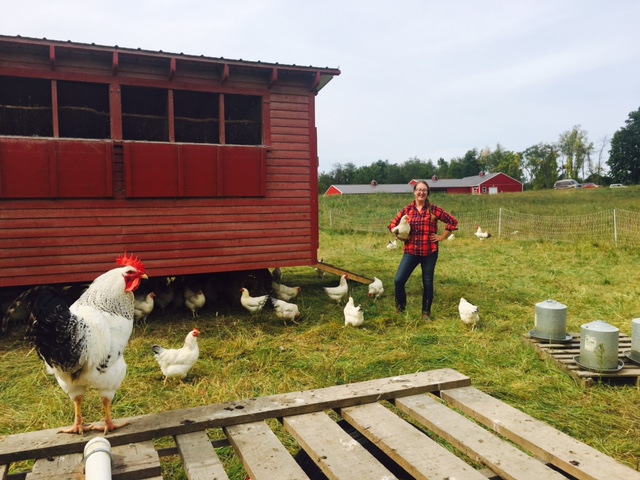 Our farm mission: Providing a fresh, healthy and local food option to customers is the mission of Yellow Bell Farm. Our chicken and eggs are of the highest quality, flavorful and fresh, 100% free of all drugs and additives and cage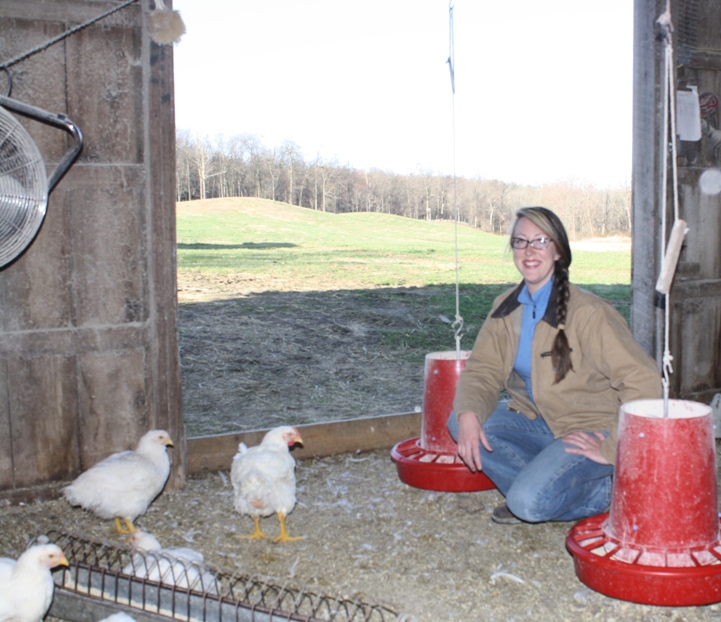 free with ample room to roam. Yellow Bell Farm chickens are raised humanely, we hand prepare our fresh chicken one at a time with attention to detail. We offer an array of different cuts, roasting chickens and Poussin at our farmers' markets.
We love our customers: Yellow Bell Farm customers tell us they taste the difference in our eggs and chicken, both in flavor and in texture. We have the best loyal customers at our farmers' markets and we greatly appreciate your support and feedback. To our new customers – we look forward to meeting you at the farmers' market!
Cheers to healthful happy living!
Your farmer,
Katie